Membership details and Subscription rates 2013/14
New members are always welcome, and no playing-in test is required. Players can join to play a single sport (tennis, squash or croquet) or a combined tennis & squash membership is also available. Racketball is covered by the squash membership.
Note that there is no joining fee.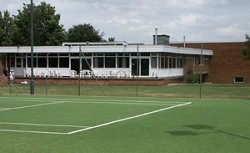 Click here to download a general Club application form.
For age specific membership, all ages are calculated as at 1st January of the subscription year.
To qualify for the discounted student rate, you must be a "bona fide" full time student at a University or College, and able to produce evidence of this e.g. valid Students' Union card.
Click here for membership fees (renewal) for existing members.
Click here for membership fees for new members (this shows fees for joining mid-year).
Click here to download an Application Pack for junior membership.
All the above downloadable documents are in Adobe PDF format.
You will need to have installed Adobe PDF reader in order to read the document. If you do not already have Adobe PDF reader, this can be downloaded free. Click here for the Adobe download website.
Application forms are also available at the Club House, or direct from the Club Steward by telephoning (01926) 852673 after 7:00pm.
To pay online, please click on the button below.
This will take you to the PayPal site when you can enter the total cost of your subscription and pay either using your PayPal account if you have one, or by most credit or debit cards.
First complete the paper renewal form, and calculate the cost. You must then enter this amount into the "Membership Item price" box of the payment form. After payment, please ensure that your completed paper renewal form reaches the Club.