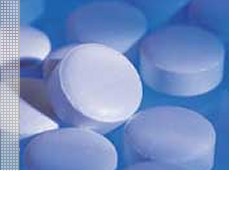 Assignment details
Wordfair has developed a long term relationship with GlaxoSmithKline (GSK) and has assisted this major global pharmaceutical company over many years by providing IT services to several major development projects.
Consultancy services provided to GSK include:
defining and documenting global service requirements, and developing project cost models and business case material, for an electronic document management (eDM) system

working with an international group of business users to define business process and information requirements for delivery via company intranet, to support the global manufacturing supply chain. The assignment included detailed process and data modelling for the effective delivery of information globally, integrating with an existing supply chain data warehouse that Wordfair had previously helped to design and deliver. Subsequently, this system won a European Supply Chain Excellence award in the process industries category, in competition with more than 250 major companies.
Client references can be provided on request.