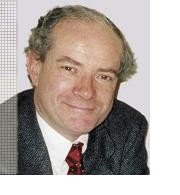 Keith Roberts,
Director of Wordfair Ltd
Welcome
Wordfair is an independent information systems consultancy. We have been supplying professional IT services for over twenty five years.
We specialise in business and information analysis and consulting, working particularly with business intelligence and management information systems. We also assist companies to develop a business case, using a proven benefits analysis methodology, and we undertake project management and business change management assignments.
Wordfair has worked with major corporate clients, including Shell, DHL, GlaxoSmithKline, BMW, Land Rover, Orange and Virgin Media. We also have public sector experience in education and media.
In a separate venture, Wordfair provides a web site design, development and management service, enabling smaller businesses to maintain a professional internet presence in a cost effective way.
To find out more about some of our recent consultancy projects, and clients we have worked with, click on "Our Services".
To access some recently published articles in the technical press, and other external resources, click on "Links and Articles".
To get in touch, click on "Contact Us".
To view our portfolio of websites that we have developed recently, click here.