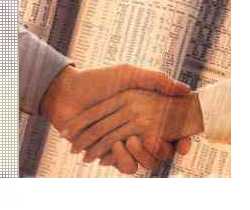 Wordfair has been providing quality IT services for over 25 years
Company background
Wordfair was established in 1984. We have extensive knowledge of systems development projects and information technology, working on many information systems in a wide range of commercial computing environments.
We have business experience in many commercial sectors, including pharmaceuticals, vehicle manufacture, supply chain and logistics, petrochemicals, telecoms and travel.
We also have recent experience in the public sector, working on assignments with DfES, the Learning and Skills Council and Ofcom.
We have established a reputation for quality, reliability and integrity, resulting in long associations and repeat assignments with several of our clients.
Our founding director, Keith Roberts, has a BSc (Hons) degree. He is a Chartered Engineer, a member of the British Computer Society, and a Certified Information Technology Professional.
You can be assured of a personal and professional service that is tailored to your needs at all times, combining expertise with experience and sound independent advice.