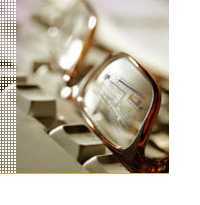 Our consultancy services
Established in 1984, Wordfair has worked as an independent consultant on information systems projects for major corporate clients, including DHL, GlaxoSmithKline, Orange, Land Rover, Thomson Travel, BMW/ Rover, and Shell.
We also have experience in the public sector, working on assignments for the Learning and Skills Council (LSC), the Department for Education and Skills (DfES) and the communications regulator, Ofcom.
We have worked on e-business, Internet and Intranet developments. We have considerable experience in the fields of customer data, data quality and business intelligence systems, a specialism in which we have gained an all round appreciation of the technical, business and political issues involved in system design, implementation and benefits realisation.
Wordfair has extensive experience of project management (including PRINCE2), project scoping and planning, application systems analysis, design, development, implementation and support.
We have undertaken business and requirements analysis in manufacturing, distribution, retail and travel businesses, for bespoke systems developments as well as third party package implementations.
We also have specific expertise to build business cases, a proven methodology for benefits management and business change management experience.