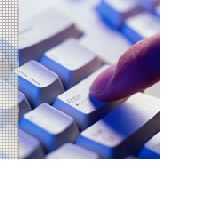 Website design and management for the smaller business
Our internet services
Thinking about having a website, but putting it off because it's too complicated or expensive or not value for money? Then contact us now because we make having a website easy and cost effective, particularly for the smaller business.
Established in Warwickshire since 1984, Wordfair combines experience and expertise with a professional yet personal approach.
Let Wordfair design, build and manage your website.
By listening to your needs and initial ideas, we will design and build a website that is tailored to your requirements, following a proven and trouble-free process. And once your website is "live", we will make sure that customers visit your new site. Then we will continue to manage your website, to keep it up-to-date and relevant for all your visitors. Click here to read how we did just that for "Music at Leisure" - and got a #1 ranking with Google (for "classical music breaks").
All this will be professionally managed and could cost much less than you might think. We're a small company, so we promise you a personal service and don't compromise on quality.
Click here for more details of our popular, affordable, easy to understand, web design packages.
Contact us now, without obligation, to discuss this opportunity for your business.
We have recently developed and continue to manage websites for a guest house and a dance school. We also manage a very popular local community website, a sports club website and a local heath support website on a voluntary basis. Click on the appropriate link above to go to the site.